"Oh! This bulged figure; it's just not getting reduced." Is that your complaint? Well, possibly you have tried different gym centers and various meal plans, but those stubborn fats are just not burning off, right? Good news is there's still an effective solution left to try – seek for HCG weight loss plan from the most reputed weight loss clinic.
For over 30 years, this procedure has proved to be highly effective and clinically successful in getting back to the perfect shape. Here is a complete guide of shedding weight through HCG diet.
Familiarize yourself with HCG
Human Chorionic Gonadotropin or HCG is a type of hormone that is produced naturally during pregnancy. It also stimulates ovulation of eggs in non-pregnant women. In fact, this hormone ensures normal functions of the human reproductive system (in male and female). Both the genders produce these hormones throughout their lifetime, at very low levels.
Medically speaking, HCG is a mass of more than 100s of amino acids. This hormone is extracted in higher levels from the urine of expectant women and treated in laboratories. This medical form of the hormone (HCG injections) is later used for serving 3 major issues –
a. Weight loss.
b. Fertility.
c. Health.
HCG has reduced large pounds of weight in a lot of people in the U.S. It essentially comes under the medical weight loss program.
Now, what's included in HCG diet plan?
Following this regime, a person can lose from ½ to 1 pound in 1 day. However, the entire procedure affects the way to feel and lose weight in a certain way. For instance, you are going to feel less hungry, have reduced appetite but feel quite comfortable. Most importantly, it kills your fat, not the muscles.
So, here's what is included in the plan for you – the dos and don'ts.
1. Limit your calories. It has to be max. 500 calories per day, spread evenly throughout the day.
2. While breakfast is optional, you cannot gorge on any solid food for lunch.
3. You are allowed to take sugar substitutes like calorie free sweetener, but sugar is a strict no-no.
4. In a day, you are allowed to take only 1 tablespoon of milk. You can have black coffee or tea.
5. For lunch or dinner, 3.5 ounces of fat-free protein is allowed. Also, amounts of carbs and veggies are less.
6. Fatty food choices like tuna, salmon, etc. are strictly not allowed.
Apart from these, experts restrict you from consuming oil, butter, or any other type of seasoning, cookie, pasta, chocolate, etc. Although the foods approved in an HCG diet plan are short, yet those are enough to suffice the necessities of your body.
Protein allowed in HCG diet plan –
a. Lean beef.
b. Chicken.
c. Egg whites (3).
d. Crab, Shrimp, Lobster.
e. Whitefish.
This is how people on this diet plan often feel:
• A mild headache due to the withdrawal of fats, sugar, etc.
• For the first 24 to 48 hours, you might feel mild hunger as well.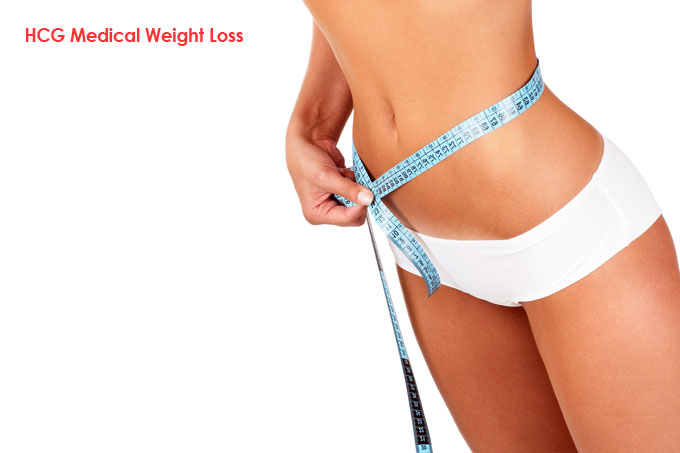 The 4 phases of HCG weight loss plan
Now that you know what to take and what not to, next you must understand the proper duration of consuming those. Usually, this weight loss plan is categorized into 4 phases.
"Success is the sum of small efforts."
#Phase 1 (also known as loading phase)
1. In this 1st stage, interestingly, you are allowed to take high amounts of calorie in order to build up the fat stores in the body.
2. This is the phase when most people enjoy their food before stepping into a lifestyle with strict diets.
3. This continues for 2 to 3 days while the person is already on HCG injections.
4. It is often an overlooked but an important phase in this weight loss regime.
5. However, once you are on this system, you cannot stop it mid-way and have to complete it.
#Phase 2 (the most challenging phase)
1. Here, the calorie consumption is strictly restricted in your HCG diet plan
2. This phase continues from 23 to 40 days
3. You'll be given tea and coffee for your breakfast
4. A proper combination will help you to reduce 50 pounds in 1 treatment
5. It is in this 2nd phase that bulk amount of your body weight sheds off.
#Phase 3 (everyone's favorite phase)
1. Also known as stabilization phase, HCG injections are no more introduced in your body. You are allowed to take rest.
2. It begins after 60 days when you are put into a stability phase from the HCG.
3. Here, patients will be slowly brought to 1200 to 1500 calorie consumption per day.
4. However, milk and low fat would still be restricted. The idea is to prevent all unnatural hormones from outside from entering the body.
5. Doctors at the weight loss clinic will constantly monitor your weight for ensuring that the fat burning process is going on safely.
#Phase 4 (Maintenance Phase)
In this final stage, you will be learning how to maintain your weight loss with proper eating habits. Your lifestyle will be changed and remain less restrictive, compared to what was in 2nd and 3rd phase. It's the phase to prepare for enjoying success for the long term.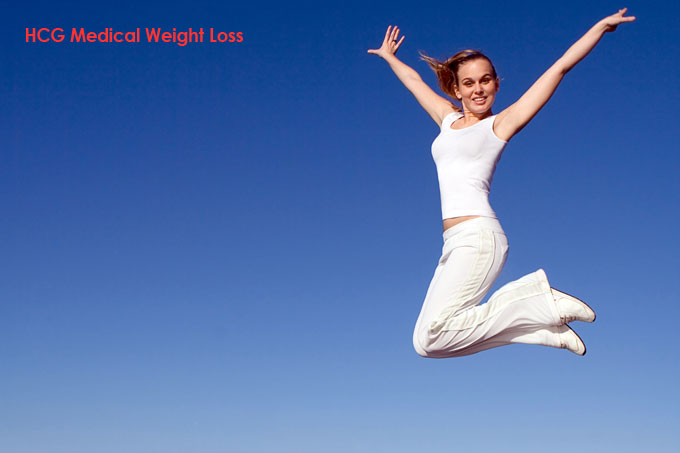 What are the additional benefits of taking injections in HCG weight loss?
There are other benefits of taking an HCG injection and being on this weight loss regime.
a. Reduced level of irritability and improvement in mood.
b. Increased metabolism for further weight maintenance.
c. Renewed energy with increased level of happiness.
d. Only the fat and not the muscles are reduced (unlike all other weight loss programs). HCG helps you preserve your muscles.
e. HCG augments the level of testosterone in men.
f. No experience of hunger pangs while on this diet.
g. You can see rapid results, safely.
"A big part of weight loss is believing that you can do it, and you are half way there."
HCG Weight Loss: An affordable plan
The best part is: this highly effective weight loss regime is extremely affordable. Add on to that, if you get it from the reputed weight loss clinics, you might also avail initial consultation free of charge. Often nutritionists and dietitians there offer free counseling. So, choose and invest in the best.
Few pointers to help you choose the best clinic:
• All individual members of the team should be certified professionals.
• They must conduct an initial assessment of your health and evaluate your medical history before finalizing on a plan.
• They should offer personalized plans that have been specifically designed for your health requirements.
• The clinic must have years of experience in this particular domain.
• It's better to avoid companies who offer contracts.
• It's also best to go to a medical weight loss clinic.
• The clinic should be ready to answer all your queries.
Where to get such a clinic?
In case you are looking for a weight loss clinic, contact HCG Medical Weight Loss. They are highly experienced, and reputed professionals who offer their clients customized plans, as per their specific health requirements. The best is that you can avail free consultation from doctors there before starting your HCG plan. They have more than 50 years of experience. So, be sure you are safe while shaping up.